Helgstrand Jewellery
·
Uggerhalne (DK)
Sales Assistant
Salgsassistent til luksusbrand
Til at supportere vores voksende antal forhandlere samt egne salgsansvarlige, søger vi en kompetent person til vores back-office på hovedkontoret i Uggerhalne.

Jobbet
Du får et alsidigt job, hvor du kommer til at arbejde med et absolut luksusbrand. Kort fortalt skal du være de udfarende sælgeres livline på kontoret og supportere dem mens de er på farten. Dette dækker bla. over:

Modtage kundebestillinger, sikre fakturering, vejlede kunder samt sende ønskede smykker til forhandlere.
Medvirke til klargøring af materialer til forhandlere i form af billeder, tekster osv.
Opdatering af priser og varelager på fysisk lager, samt hjemmeside og webshop.
Behandle webordrer, pakke og sende smykker til slutkunder.
Jobbet indeholder mindre rejseaktivitet i forbindelse med stævner og events i Europa og USA.
Om dig
Du er serviceminded, har kendskab til servicefaget og et smil på læben når du tager telefonen. Du behøver ikke at være branchekendt, men har en naturlig interesse for smykker, så skal vi nok lære dig op i Helgstrand Jewellery brandet.
Du er skarp i SoMe og sikrer opdatering af vores kanaler samt koordinerer marketingindsatser med vores egen marketing afdeling og eksternt bureau, herunder planlægning af kampagner til højtider og sikre at vi er tilstede og opdaterede på alle relevante kanaler.
Du er velkørende i Office pakken og arbejder naturligt med forskellige IT-programmer.
Du er god i både dansk og engelsk, i skrift såvel tale.

Vi tilbyder
Et job i en international virksomhed med masser af potentiale og muligheder.
En fleksibel arbejdsplads
Arbejde i et ungt og dynamisk miljø og med et spændende brand i vækst
God kantineordning
Løn og vilkår efter kvalifikationer
Vi rekrutterer løbende, så send din ansøgning snarest.
Helgstrand Jewellery
Helgstrand Jewellery blev etableret i 2015 af Marianne Helgstrand. 
Smykkekollektionerne er alle skabt med inspiration fra heste, og spænder over smykker i både sølv, guld, rosa og hvidguld. Smykkerne sælges i dag i Europa og USA.
Se mere om Helgstrand Jewellery på: helgstrandjewellery.com.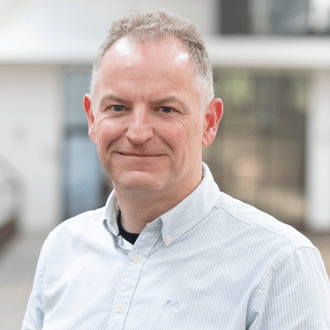 About Global Equestrian Group
Global Equestrian Group was established in the beginning of 2021. Waterland Private Equity acquired the majority of shares of Helgstrand Dressage in 2018. In February 2021 German showjumper Ludger Beerbaum Stables was acquired and joined the group as co-owner. And in June 2021 Global Equestrian Group acquired Wellington International (formerly known as Palm Beach International Equestrian Center (PBIEC)) and the owners of PBIEC joined the group as new co-owners. In the future the Group will have around 250 full-time employees. Global Equestrian Group has activities in dressage, show jumping and events, the jewellery company Helgstrand Jewellery and equestrian accessories and apparel company Kingsland, as well as other equestrian sports investments.
Helgstrand Jewellery
·
Uggerhalne (DK)
Sales Assistant
Salgsassistent til luksusbrand
Loading application form
Already working at Global Equestrian Group?
Let's recruit together and find your next colleague.