Kingsland
·
Copenhagen (DK)
E-commerce Manager
Drive our ambitious growth journey in E-commerce - provide the strategy and establish, motivate, and develop a team of E-commerce specialists?
Set the direction of a newly established e-commerce team
With reference to the CEO of Kingsland, you will be part of the management team and a proactive partner of discussions regarding the development of the upcoming significant B2C growth in online sales.
You are responsible for the budget of the department, and you work continuously with optimizing the customer journey.
You maintain the daily operations of the webshop, in cooperation with your colleagues in the newly established E-commerce team. In addition, you get the management responsibility for the five employees in the team.
Your responsibilities and tasks will be within the following areas:
online sales strategies and execution of these together with your team
building an annual wheel for the shop, which suits the market and the events in question
Optimize all channels including paid media to reach budgets and KPIs
budget planning and reporting to stakeholders
operating and developing the webshop, including working in Shopify, and ensuring daily operations
analyzing digital traffic and customer behavior to improve the user experience and CV rate
Initiatives with optimization of SEO and sales channels + newsletter execution
media planning in cooperation with the marketing and sales department
owner of the paid media mix including SoMe ads, Google Ads (external agency)
purchasing of articles for the webshop.
Setup webshipper and shipping rates in collaboration with warehouse
A commercially minded leader
You have a minimum of 5 years of experience within E-commerce from a similar position with budget responsibility, preferably within FMCG or the equestrian industry. You focus on expenses and revenues, and you excel at translating data into proactive actions when it comes to developing online sales. Furthermore, you manage to work with continuous optimization of the customer journey to a specialized market.
With your technical insight, you can brief and challenge your team, developers, and other stakeholders.
Your educational background is commercial, and you have a strong understanding of the entire value chain. In addition, you are a skilled leader who manages to make the right decisions and spar with your employees.
You are fluent in Danish and English.
As a person you are:
positive and outgoing
structured as a leader and in your work
proactive and creative
a strong communicator at all levels
a competent sparring partner for your team, other colleagues, and the company's management.
You thrive in an organization with an informal tone and a flat structure, and you have an infectious good mood.
Part of a unique journey
As an E-commerce Manager at Kingsland, you will be part of one of the most important players and largest groups in the equine world, which is known for its quality and high-end products. You get skilled and ambitious colleagues as well as a workplace that is characterized by an informal and positive atmosphere.
You will become a big part of building a new talented team in Copenhagen, which will be part of the company's growth journey with a respected and well-known brand. Hence, you have a great opportunity to make your own mark on the business area and the strategy, as well as being part of an already successful company.
Application
The recruiting process is handled by Curia.
Kingsland 
Kingsland is established by pioneers. Created by riders more than twenty years ago in Norway, we honor the great traditions of the equestrian lifestyle, but we keep striving to bring out collections that define modern riders. Not afraid to bring fashion into our equestrian world, but never compromise on quality and performance.
We are riders; it's our passion. We know that nothing compares to the sound of hooves and feeling from the back of your horse, or the rush that follows a new equestrian challenge. We are riders; it's our way of life; it's who we are.
In 2022, Kingsland opens a new office located in Copenhagen where the new E-commerce team will be a big part of creating further growth and accelerating Kingsland's online sales through the webshop.
Kingsland is part of the Global Equestrian Group.

Brand

Locations

Copenhagen (DK)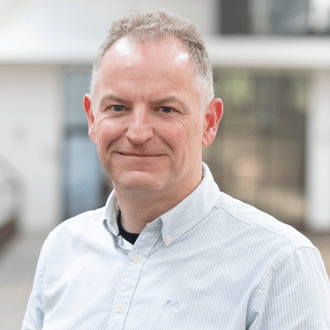 About Global Equestrian Group
Welcome to the Global Equestrian Group
Situated in the northern part of Denmark, you find the headquarters of Global Equestrian Group – a group of highly esteemed brands with the vision of becoming the world's leading equestrian company.
GEG was established in the beginning of 2021 when Waterland Private Equity acquired the of Helgstrand Dressage, founded by Andreas Helgstrand. Today the Group has +250 full-time employees and an annual revenue of EUR 175 million.

In February 2021, Beerbaum Stables was acquired and multiple Olympic medallist, showjumper Ludger Beerbaum joined the group as co-owner. And in June 2021, Global Equestrian Group acquired Wellington International. The most recent GEG acquisition is Outstanding Stables led by one of the world's most acknowledged dressage riders, Patrik Kittel, acquired in June 2022.

Global Equestrian Group has activities in dressage, show jumping and events, the exquisite jewellery company Helgstrand Jewellery and equestrian accessories and apparel company Kingsland Equestrian, as well as other equestrian sports investments. GEG will continue to carry out investments ensuring that the group will continue to grow its activities throughout the world.

Welcome to the Global Equestrian Group – we hope you will follow us on our journey towards becoming the world's leading equestrian company!

Already working at Global Equestrian Group?
Let's recruit together and find your next colleague.