Kingsland
·
Copenhagen (DK)
Marketing Manager
Manager of a dedicated marketing team promoting high-quality equestrian clothing and horse gear to the world.
When quality goes hand in hand with functionality
Since the establishment in 1999, our recipe has been stunning yet functional and practical attire in fine quality, which blends classic equestrian fashion and contemporary design. Today – more than twenty years later – Kingsland is a leading player in equestrian sport and lifestyle apparel.
To ensure the best possible foundation for the successful and rapidly growing company, we seek a skilled Marketing Manager. If you are the one, you can look forward to the following areas of responsibility and job tasks:
Lead and develop the marketing organisation including daily hands-on management of 4 employees
Develop new marketing activities to ensure a continuous strong market position
Responsible for the marketing budget and ensuring of optimal ROI including sponsorships
Ensure the best possible branding effect at for instance fairs, events, and competitions
Analyse and make use of customer insights, consumer trends and market analysis
You will be based at the Kingslands office in Copenhagen, and you will have approximately 20-30 travel days a year. You report directly to the CEO.
Hands-on manager with intensive marketing understanding
If you are skilled, when it comes to hands-on management, and if it motivates you to develop, challenge and motivate your team to perform their best, then maybe it is you, we are looking for. To succeed in the role as Marketing Manager at Kingsland DK, you must be an experienced leader and we expect you to bring solid marketing experience to the table – analog as well as digital.
Overview and analyzing are second nature to you, and that helps you to prioritize the right initiatives to take the Kingsland brand to the next level. As does your creative mind and your courage which ensures that you always challenge status quo. You have intensive understanding of branding with international aim and your inspiring creature, your professionalism and your engagement cause people to respect you and your team to follow you.
Your education could be a cand.merc. or a cand.oecon., alternatively a sale- and marketing education combined with an education in management. It is a must that you master both Danish and English at high level, and if you have a proper grasp of CRM-systems and e-commerce-programs, it is a big plus.
Colleagues and clients across the world
Back in 1999 the founder took it upon herself to create a brand, which considers the rigors of equestrian sport – without compromising the design. That was the beginning of Kingsland, which have provided high quality clothing and horse gear to riders around the world for twenty years.
As the new Marketing Manager, you get 35 dedicated colleagues across offices in Norway, Denmark, and China – besides salesmen, agents, and distributors in more than 15 markets.

As a company, we care deeply about our social responsibility. Therefore, we consider rights and safety for the employees, care for the environment, and animal welfare three major priorities.
Application
The recruiting process is handled by Human Trust.
Kingsland 
Kingsland is established by pioneers. Created by riders more than twenty years ago in Norway, we honor the great traditions of the equestrian lifestyle, but we keep striving to bring out collections that define modern riders. Not afraid to bring fashion into our equestrian world, but never compromise on quality and performance.
We are riders; it's our passion. We know that nothing compares to the sound of hooves and feeling from the back of your horse, or the rush that follows a new equestrian challenge. We are riders; it's our way of life; it's who we are.
In 2022, Kingsland opens a new office located in Copenhagen where the new E-commerce team will be a big part of creating further growth and accelerating Kingsland's online sales through the webshop.
Kingsland is part of the Global Equestrian Group.

Brand

Locations

Copenhagen (DK)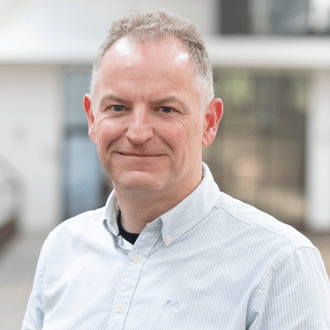 About Global Equestrian Group
Welcome to the Global Equestrian Group
Situated in the northern part of Denmark, you find the headquarters of Global Equestrian Group – a group of highly esteemed brands with the vision of becoming the world's leading equestrian company.
GEG was established in the beginning of 2021 when Waterland Private Equity acquired the of Helgstrand Dressage, founded by Andreas Helgstrand. Today the Group has +250 full-time employees and an annual revenue of EUR 175 million.

In February 2021, Beerbaum Stables was acquired and multiple Olympic medallist, showjumper Ludger Beerbaum joined the group as co-owner. And in June 2021, Global Equestrian Group acquired Wellington International. The most recent GEG acquisition is Outstanding Stables led by one of the world's most acknowledged dressage riders, Patrik Kittel, acquired in June 2022.

Global Equestrian Group has activities in dressage, show jumping and events, the exquisite jewellery company Helgstrand Jewellery and equestrian accessories and apparel company Kingsland Equestrian, as well as other equestrian sports investments. GEG will continue to carry out investments ensuring that the group will continue to grow its activities throughout the world.

Welcome to the Global Equestrian Group – we hope you will follow us on our journey towards becoming the world's leading equestrian company!

Already working at Global Equestrian Group?
Let's recruit together and find your next colleague.