Kingsland
·
Copenhagen (DK)
Sales Backup
Service-minded, customer-oriented, professional, serious, and flexible partner towards clients
When quality goes hand in hand with functionality
Since the establishment in 1999, Kingsland's recipe has been stunning yet functional and practical attire in fine quality, which blends classic equestrian fashion and contemporary design. Today – more than twenty years later – Kingsland is a leading player in equestrian sport and lifestyle apparel.
To support the international sales effort, the company is now looking for a Sales Backup. In this role, your most important tasks will be to help the sales team accelerate sales and provide high-quality customer service to existing clients.
Tasks and areas of responsibility:
Customer service to existing clients via phone and mail
Supporting the sales team and future e-commerce team
Contributing to the continuous improvement and optimization of customer service processes
Registration and follow-up on incoming orders incl. handling potential corrections
Planning and attending equestrian fairs, tournaments, and shows
Assisting the marketing team in preparing photoshoots
You will be based at the Kingsland office in Copenhagen, and travel activity will include visits to equestrian fairs and/ or sale meetings, both nationally and internationally. You will be reporting directly to the CSO.
Excellent customer service and sales support
We are looking for someone who is outgoing and positive, and who can make a difference in supporting the sales team. You firmly believe that the needs of the clients are first priority, and you are highly competent in creating excellent customer service experiences which accelerates sales.
You must have a background in sales and preferably experience in sale support within the textile industry. You are skilled at achieving an overview of tasks and once you have established an overview, you know exactly how to coordinate and execute to get the job done. Along the way, you look for ways to improve and optimize processes so that each day is better and a bit more effective than the previous one.
It is a must that you are skilled in both Danish and English, while any Scandinavian language is an extra advantage. If you are skilled in German as well it will be an advantage but not a must. You thrive in an environment where the to-do varies from day to day – and where it might change doing the day. It is an advantage if you know the equestrian environment well and are passionate about riding.
Colleagues and clients across the world
Back in 1999, the founder took it upon herself to create a brand, which considers the rigors of equestrian sport – without compromising the design. That was the beginning of Kingsland, which have provided high quality clothing and horse gear to riders around the world for twenty years.
As the new Sales Backup, you get 35 dedicated colleagues across offices in Norway, Denmark, and China – besides salesmen, agents, and distributors in more than 15 markets.
As a company, we care deeply about our social responsibility. Therefore, we consider rights and safety for the employees, care for the environment, and animal welfare three major priorities.

Application
The recruiting process is handled by Human Trust.
Kingsland 
Kingsland is established by pioneers. Created by riders more than twenty years ago in Norway, we honor the great traditions of the equestrian lifestyle, but we keep striving to bring out collections that define modern riders. Not afraid to bring fashion into our equestrian world, but never compromise on quality and performance.
We are riders; it's our passion. We know that nothing compares to the sound of hooves and feeling from the back of your horse, or the rush that follows a new equestrian challenge. We are riders; it's our way of life; it's who we are.
In 2022, Kingsland opens a new office located in Copenhagen where the new E-commerce team will be a big part of creating further growth and accelerating Kingsland's online sales through the webshop.
Kingsland is part of the Global Equestrian Group.

Brand

Locations

Copenhagen (DK)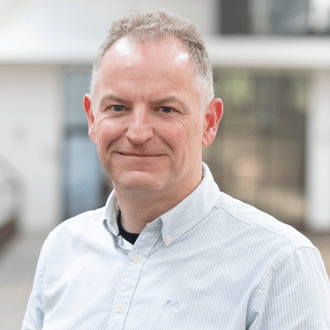 About Global Equestrian Group
Welcome to the Global Equestrian Group
Situated in the northern part of Denmark, you find the headquarters of Global Equestrian Group – a group of highly esteemed brands with the vision of becoming the world's leading equestrian company.
GEG was established in the beginning of 2021 when Waterland Private Equity acquired the of Helgstrand Dressage, founded by Andreas Helgstrand. Today the Group has +250 full-time employees and an annual revenue of EUR 175 million.

In February 2021, Beerbaum Stables was acquired and multiple Olympic medallist, showjumper Ludger Beerbaum joined the group as co-owner. And in June 2021, Global Equestrian Group acquired Wellington International. The most recent GEG acquisition is Outstanding Stables led by one of the world's most acknowledged dressage riders, Patrik Kittel, acquired in June 2022.

Global Equestrian Group has activities in dressage, show jumping and events, the exquisite jewellery company Helgstrand Jewellery and equestrian accessories and apparel company Kingsland Equestrian, as well as other equestrian sports investments. GEG will continue to carry out investments ensuring that the group will continue to grow its activities throughout the world.

Welcome to the Global Equestrian Group – we hope you will follow us on our journey towards becoming the world's leading equestrian company!

Already working at Global Equestrian Group?
Let's recruit together and find your next colleague.