Global Equestrian Group
·
Uggerhalne (DK)
Front-end developer
Do you want to take the Equestrian World to the next level with digital solutions and take ownership of our web development journey?
At the Global Equestrian Group headquarters we are looking for an experienced Umbraco Developer who can develop advanced features for our 15+ high-end equestrian brand websites. 

Arcitect of a new green field web stack
We are building a new web tech stack which you will take lead on. We built headless web sites with scale and data driven as mindset. We have many new digital projects you will be part of together with the digital and commercial teams.
We are just starting this up so this is a unique opportunity to set the direction and make a real impact. This is a role where you need your core skills but also can apply your knowledge and skills in a broader business context when coopearing with internal teams across 15+ companies in Europe and USA plus external partners.
Our infrastructure is based on an Umbraco back-end and an Azure hosted staging/production environment.
Good understanding of web architecture, including front-end development and -standards.
Your educational background is not important to us. We do expect, however, that you have at least 3 years of experience with front-end web design and some Umbraco  back-end, altogether proving stron skills in:
Frontend technologies: JavaScript, Typescript, Nuxt.js, React, Schema & CSS/SCSS
APIs: Headless, Enterspeed, Schema
Backend: Umbraco CMS, .NET and C#
SW IDE: e.g. Visual Studio, Github
Ideally, you also have some experience with DevOps technologies. You are fluent in written and spoken English, an you can characterize yourself as.....

Ambitious
Team player
Structured
Creative
We are changing the mindset in the Equestrian world

Even though you will be our forerunner in this discipline, you are not alone. There are highly qualified colleagues around the world. Even more, one of our brands, ShowGrounds (Massachusetts, USA), is a software company with almost 20 backend software engineers, looking forward to sparring with you.

This is a job with a high level of freedom and an opportunity to make a positive impact.

Application
We recruit without a fixed deadline so upload your resume as soon as possible.
Equal Opportunity
Global Equestrian Group is an equal opportunity employer, dedicated to building a diverse, inclusive, and authentic workplace. So, if you're excited about this role but your past experience doesn't align perfectly with every qualification in the job description, we encourage you to apply anyway. You may be just the right candidate for this or other roles.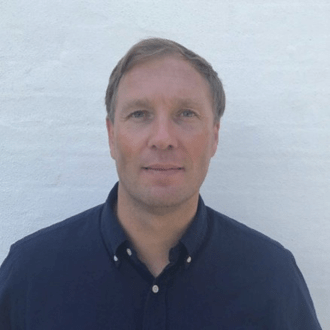 Contact
Peter Munk
Head of Digital – Global Equestrian Group
About Global Equestrian Group
Welcome to the Global Equestrian Group
Situated in the northern part of Denmark, you find the headquarters of Global Equestrian Group – a group of highly esteemed brands with the vision of becoming the world's leading equestrian company.
GEG was established in the beginning of 2021 when Waterland Private Equity acquired the majority of Helgstrand Dressage, founded by Andreas Helgstrand. Today the Group has +250 full-time employees and an annual revenue of EUR 175 million.

In February 2021, Beerbaum Stables was acquired and multiple Olympic medallist, showjumper Ludger Beerbaum joined the group as co-owner. And in June 2021, Global Equestrian Group acquired Wellington International. The most recent GEG acquisition is Outstanding Stables led by one of the world's most acknowledged dressage riders, Patrik Kittel, acquired in June 2022.

Global Equestrian Group has activities in dressage, show jumping and events, the exquisite jewellery company Helgstrand Jewellery and equestrian accessories and apparel company Kingsland Equestrian, as well as other equestrian sports investments. GEG will continue to carry out investments ensuring that the group will continue to grow its activities throughout the world.

Welcome to the Global Equestrian Group – we hope you will follow us on our journey towards becoming the world's leading equestrian company!

Global Equestrian Group
·
Uggerhalne (DK)
Front-end developer
Do you want to take the Equestrian World to the next level with digital solutions and take ownership of our web development journey?
Loading application form
Already working at Global Equestrian Group?
Let's recruit together and find your next colleague.